05.09.2019
The second day: the city administration hosted a number of important meetings for the competition finalists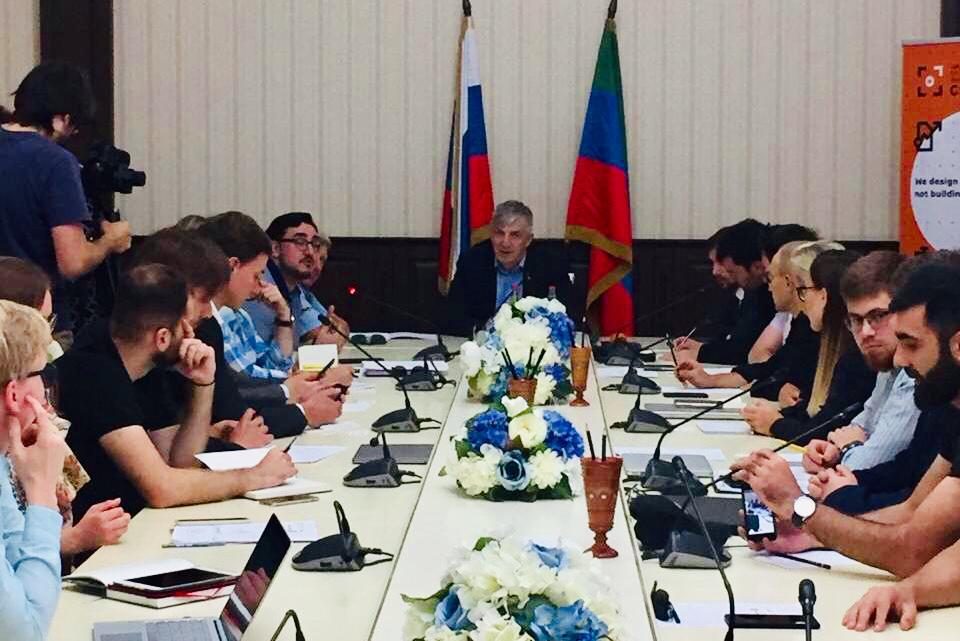 The second day has turned to be 'expert' for the finalists of the competition for the development of the master plan of Derbent, as it was full of meetings with the representatives of the administration, business and the public.
The day started with the communication with Khizri Abakarov, the head of the Administration of the city district 'Derbent city'. 'I am grateful to all the specialists who put their knowledge and energy into the development of Derbent. The result of their work should become a powerful impetus for the prosperity of our city. I would like past and present to be intertwined in Derbent, so that people could plunge into ancient history, become a part of the culture and traditions of Derbent and at the same time have the opportunity to relax in the modern part of the city with entertainment complexes. It's crucial for us that the historical part of the city retains its authenticity, and the new part becomes an innovative center,' pointed out the mayor of the city.
The day has continued with a meeting held by Nezir Huseynov, the Chairman of the Committee on Architecture and Urban Planning of the Republic of Dagestan. It was attended by the representatives of the city Department of Land and Property Relations and the Office of Architecture and Urban Planning. Isa Magomedov, the main architect of Derbent, described the current state of the urban planning in the city, which should not fail to be taken into account in the work.
Furthermore, the finalists spoke to the delegates from the departments of healthcare, culture, education, physical education and sports, met with the Public Council of the competition, discussed the economic peculiarities of the master plan being developed together with the representatives of the Derbent Department of Economics and Investments, as well as the delegates from the city business community. Eduard Moreau, the international curator of the competition, spent these two days in Derbent together with the finalists and actively participated in the past events and discussions.