02.10.2019
The Permanent Mission of the Republic of Dagestan hosted a preliminary presentation of the finalists' projects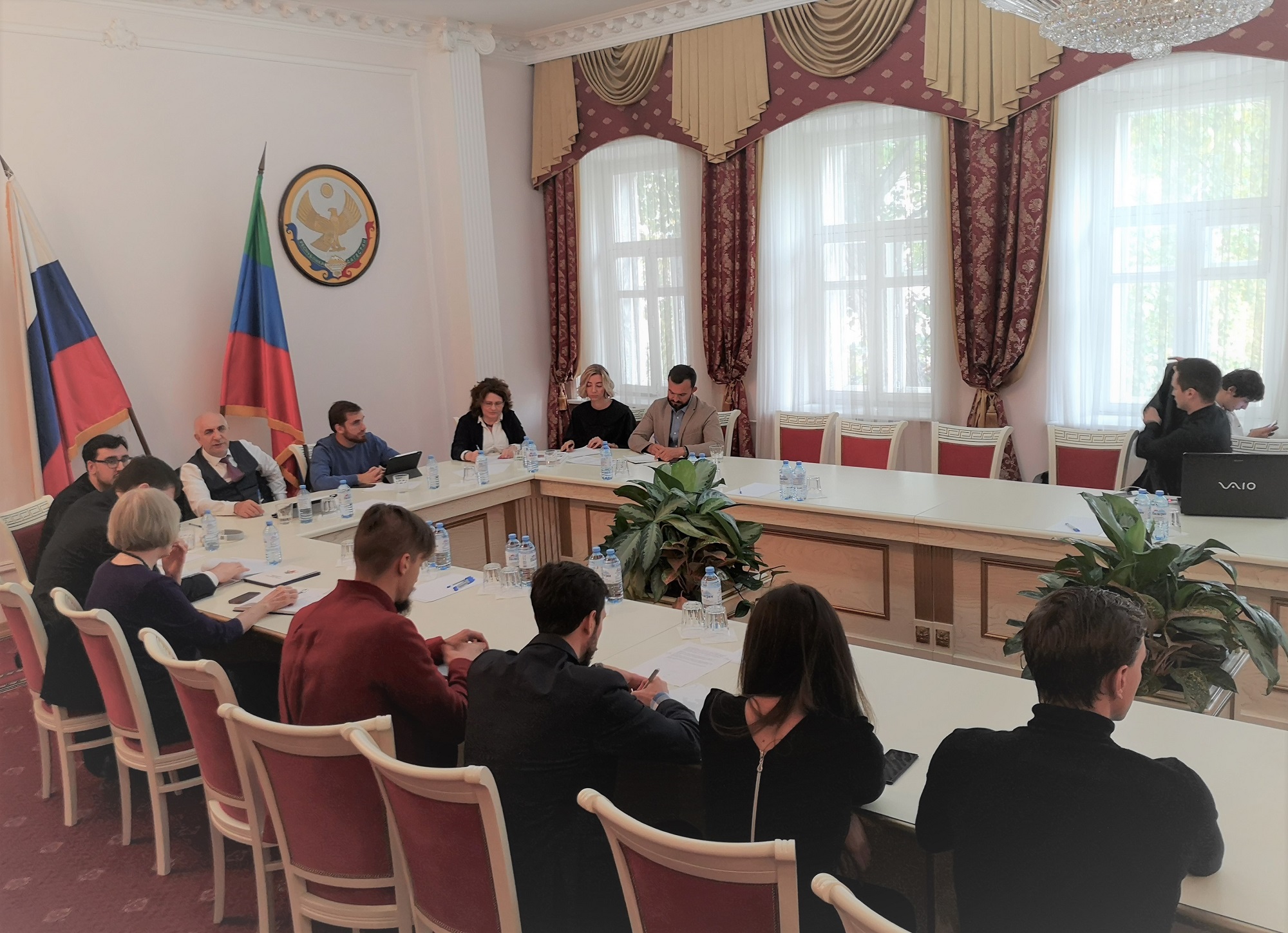 On October 2, 2019, the finalists of the Open International Competition for the development of a master plan for the Derbent urban district showed the representatives of the Republic of Dagestan and Derbent the preliminary results of the work accomplished.  
The event was held at the Permanent Mission of the Republic of Dagestan in Moscow with the participation of Nezir Guseynov, Chairman of the Committee for Architecture and Urban Planning of the Republic of Dagestan; Isa Magomedov, leader of the Department of Architecture and Urban Planning of Derbent Urban District; Sergei Georgievskii, Head of the Organizing Committee, CEO of the Agency for Strategic Development CENTER. 
Representatives of the team finalists (consortia led by IND Architects, the Genplan Institute of Moscow, Novaya Zemlya) shared their ideas and their own vision of the future master plan for the city, presented the results of two months' worth of work and discussed its most crucial aspects. 
The winner of the competition is to be announced on November 19, 2019 during the final meeting of the judging panel.