04.09.2019
Derbent held the first day of the orientation seminar for the finalists of the competition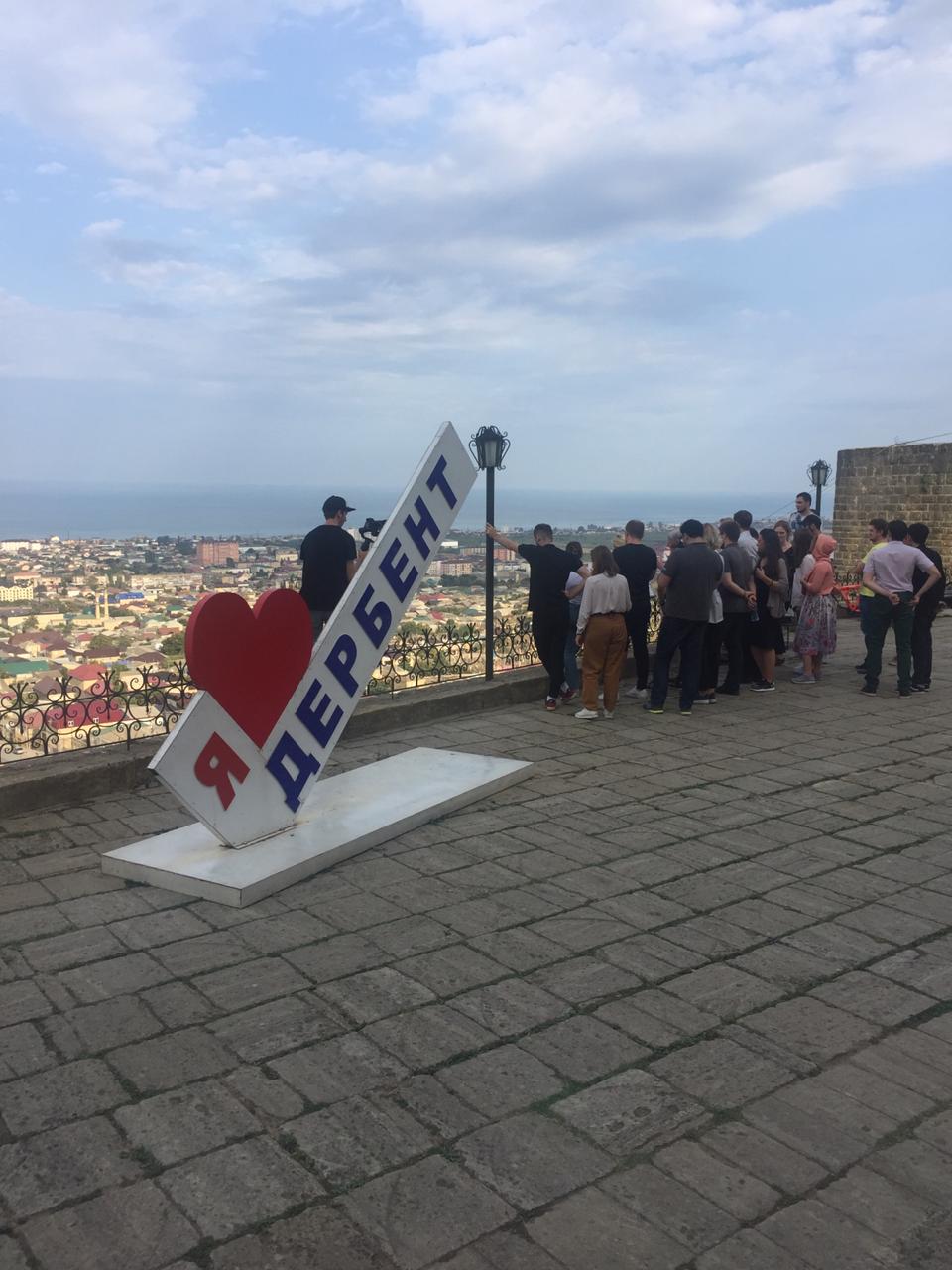 Today, the first part of the orientation seminar was held in Derbent for the team finalists of the competition. The representatives of the consortiums spent the whole day in the city, exploring its areas and surroundings and visiting the main tourist attractions. 
The representatives of the team finalists started their 'working day' at 8:30 with an overview of the southern and northern parts of Derbent, which are supposed to become the cornerstones of the further development of the city. After that the participants visited the well-maintained part of the city embankment - the coast of the Caspian. The international curator of the contest, Eduard Moreau, founder of Orchestra Design studio, urbanist, architect, specialist in the sphere of sustainable development, arrived in Derbent specially to take part in the program. 
The agenda also contained a visit to the major historical and cultural sites of the city: the ancient Naryn-Kala fortress, included in the UNESCO World Heritage List, the oldest Juma mosque in the CIS, city moguls and the historical center. The whole day Isa Magomedov, head of the Department of Architecture and Urban Planning of Derbent, and Alexander Kudryavtsev, head of the department of archeology and regional history, dean of IF SSU, showed the contestants around the city. 
The intense programme culminated in a discussion of the prospects for the development of the historical part of the city as well as the limitations, connected with the heritage sites, located in Derbent. The discussion was held in the House of Peter I, another historically and culturally important place of the city. 
Tomorrow the finalists are to meet with the mayor of the city, Khizri Abakarov, and the representatives of the public, business, culture, religion and sports of Derbent.