26.06.2019
The Open International Competition for the Development of a Master Plan for Derbent Urban District (Russia) has started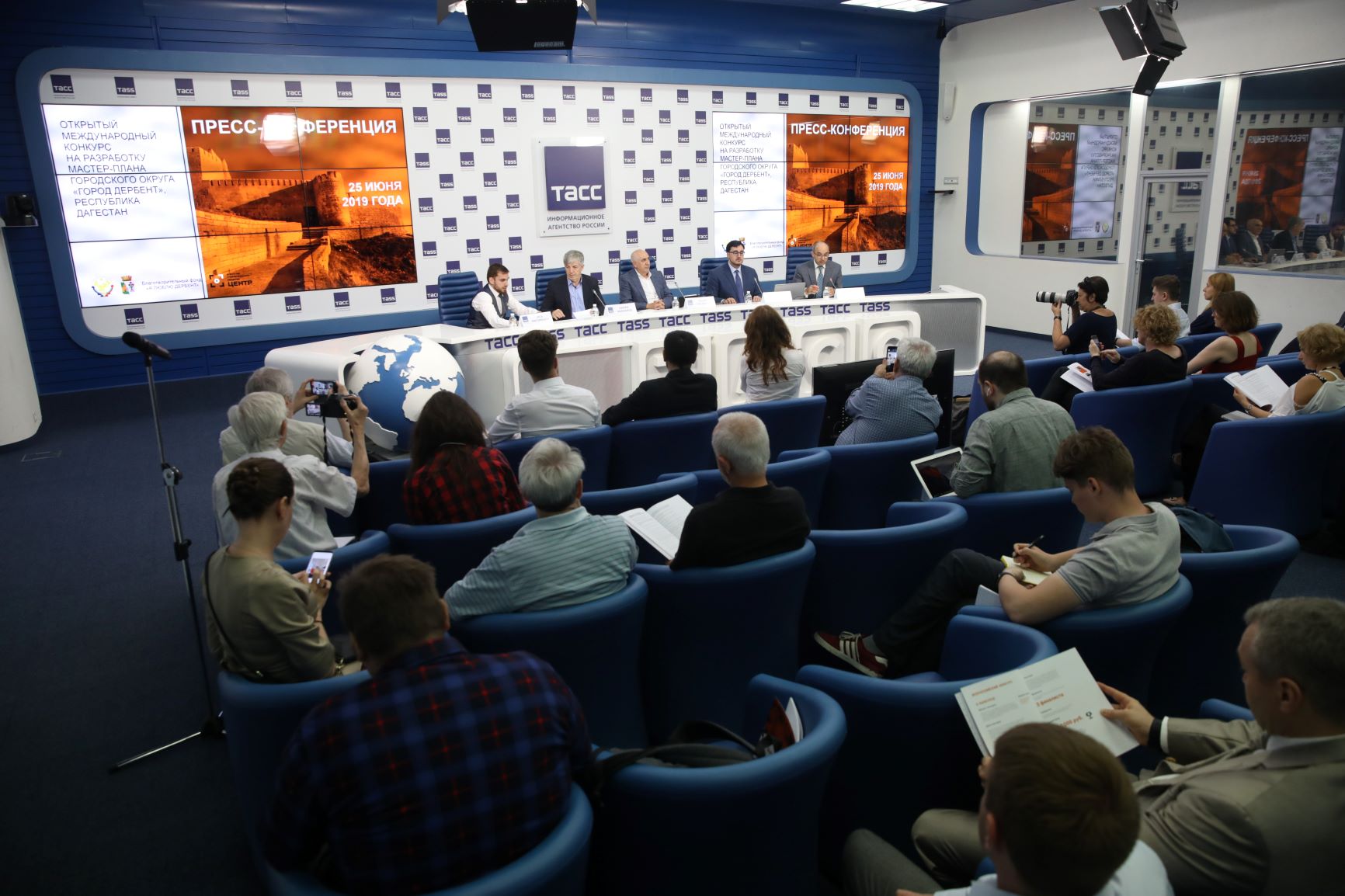 On June 25 at the TASS press center, the Open International Competition for the Development of a Master Plan for Derbent Urban District (Russia) was started. It is part of a program for the development of one of the oldest towns in the country. The competition is taking place on the initiative of the I Love Derbent Charity Fund, with the support of the Government of the Republic of Dagestan and the Administration of Derbent Urban District. The Agency for Strategic Development CENTER is serving as operator and design consultant for the competition.
The competition will run until the middle of November and will consist of two stages. Acceptance of entries to the contest is open until a month from now, July 22, after which a jury chaired by Head of the Republic of Dagestan Vladimir Vasiliev will choose and announce the finalists, who will then begin work on their master plans for Derbent and concepts for the town's embankment. The winners will be announced following the final meeting of the jury on November 19.
The master plan developed by the competitors will be an important document which will determine the direction of socio-economic and geographical development of Derbent in the medium term. Its implementation will support Derbent's internal transformation, the integration of the town with global processes, and an improvement in the efficiency of the use of the town's resources.