22.08.2019
Jury and organizational committee members analyzed the technical assignment at the introductory workshop for the finalists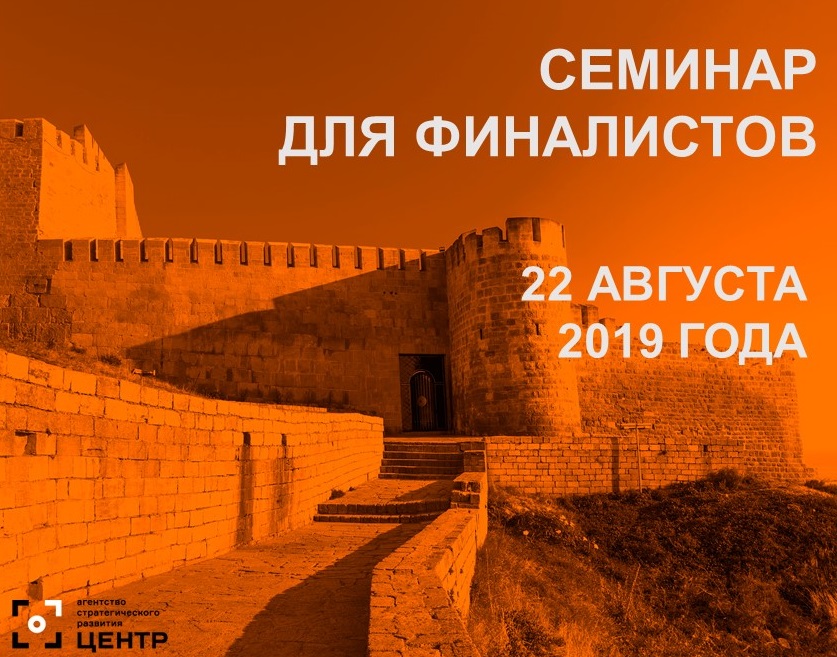 The first part of the introductory workshop for the members of the finalist consortia in the competition to develop a master plan for Derbent took place today in Moscow, which involved a detailed analysis of the technical assignment which the finalists will complete.
Participants in the workshop were:
Edouard Moreau, International curator of the competition, founder of Orchestra Design studio, urbanist, architect, and specialist in sustainable development;
Nezir Guseynov, Chairman of the Committee for Architecture and Urban Planning of the Republic of Dagestan;
Isa Magomedov, leader of the Department of Architecture and Urban Planning of Derbent Urban District;
Sergei Georgievskii, Head of the Organizing Committee, CEO of the Agency for Strategic Development CENTER;
Olga Gritsan, Head of the Analytics Department at the Agency for Strategic Development CENTER;
Maria Sedletskaya, Leading Analyst at the Agency for Strategic Development CENTER.
At the workshop, representatives of the jury and the Organizing Committee once again explained the goals and challenges of the competition, highlighting attention on the key parts of the research which lies at the center of the competition tasks, separating out the most important and difficult tasks, and focusing attention on the concept of the "vibrant city," in accordance with which the Derbent master plan must be developed, and they also answered finalists' questions.
Representatives of the finalist teams will arrive in Derbent in two weeks for the second part of the workshop.